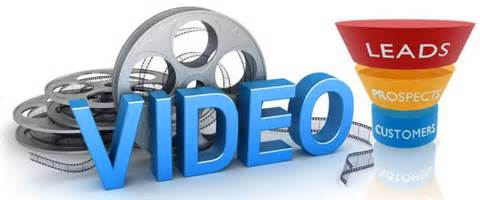 Video Marketing – What it Means for your business
Video marketing is fast becoming the most popular way to advertise. Promoting your business, engaging new prospects and acquiring customers is the key to business profitability. Right?
So how can video marketing help your small business? Statistically speaking, Video Brewery had these few things to say about it:
1.8 Million words is the value of a 1 minute video, making video marketing one of your best uses of marketing resources.
45.4% of internet users view 1 or more videos per month. The average person views 32.2 videos per month.
100 Million users watch videos every day.
90% online shoppers found videos helpful in purchasing decisions.
75% of executives watch work related videos. 50% of those watch business related videos and 65% visit sponsors websites.
16 minutes and 49 seconds are spent on average watching online advertisements.
403% more profit to be made.
And the Takeaway? Video Brewery say's, if you're not using video marketing, you're missing out on a huge market opportunity.
Overall, it's not the length or quality of the video…it's all about the content. Keep it simple. Grab the attention of the viewer up front. Generally speaking, a 10-45 second video is all you might need to get the point across. Are you selling those shiny new tire rims, flashy frets on a new guitar or need an instructional video on how to open a bottle of wine? No matter what you're business is, video marketing should be part of your overall Online Web Presence.
Let us know what you think and how we can help you start your video library. Visit our Video Marketing page and send us an e:mail below and contact us today.